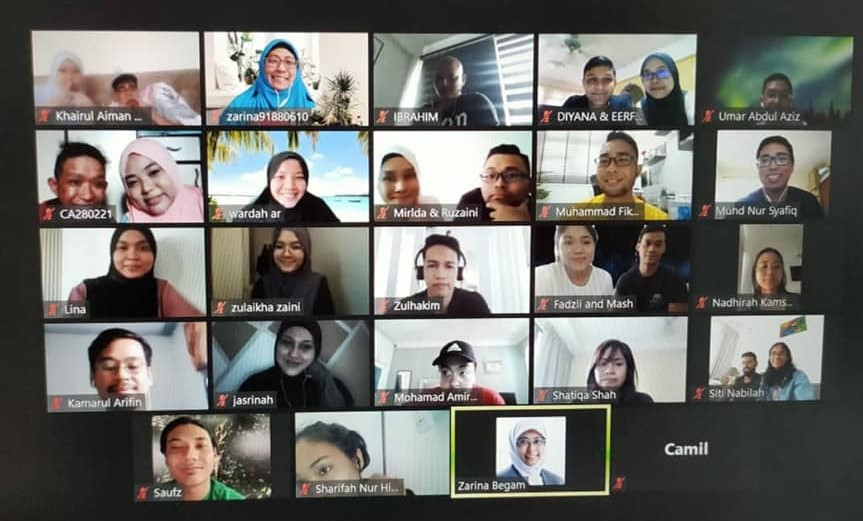 CONGRATULATIONS! You have made the right choice to strengthen your relations for a marriage of a lifetime.
At Marriage and Family (BDMI), we are the only provider of a professional marriage relationship tool especially for Muslim couples and for Registry of Muslim Marriages of Singapore.
The service is provided by our trained educators with over 30 years of experience and more than 10,000 couples across nationalities and cultures.
ABOUT THE ONE DAY EXPRESS MARRIAGE PREPARATION COURSE
The Express PreMarriage Course consists of Prepare Enrich* tool and the Start Right Stay Strong** module. At the end of the course, you are able to :
– explore strength and growth areas
– strengthen communication skills
– identify and manage major stressors
– resolve conflicts
– develop a more balanced relationship
– understand personality differences and maximize teamwork

This course is couple focus and custom to meet your couple needs.
Open to all couples above age 21.
Certificate will be issued upon completion of Online session.
( Cinta Abadi – 2 days course is not available for now ).

2022 Schedule :
ONLINE – By Appointment Weekday or Weekend
Online Group  – *Monday – May 16th

ONSITE GROUP
Minimum 3 couples.
Sunday schedule :
24th April 2022
29th May 2022
26th June 202


Online Mode: Zoom
Singe Couple : 4 hours per session (You are welcome to join future group session for free)
Group Session : 9.00am to 5.00pm (Including 45mins lunch break & short breaks)

You may book any date. By default, it is a single couple session. The fee is a flat rate of S$300 per couple is applicable.
If more than 1 couple chooses the same date, the course will be a Group session.
We shall update you on any changes.
About the Modules:
* Prepare/Enrich is the #1 premarital and marriage assessment tool, using evidence-based skills and insights to foster healthy relationships. The tool has served to strengthen over 4 million relationships worldwide. This is enriched by the following module on Muslim cultural perspective.
AREAS of DISCUSSION : Communication & Conflict Management | Closeness & Flexibility | Personality Compatibility | Stress Management
** Start Right Stay Strong TOPICS : Akad Nikah | Relationships | Sex & Intimacy | $ Family Finance | Family Relations & Parenting More information is available on our social media.1 Day
THE TRAINERS
Trainers are versatile in various relationship tools including
–  Positive Parenting Program (Univ. of Queensland)
–  Prepare Enrich facilitation (world gold standard)
–  Cinta Abadi modules (Premarriage, Marriage Enrichment & Parenting)
All modules are acceptable for Registry of Muslim Marriages (ROMM) or ROM.
Trainers have over 30 years of experience in marriage and family life space and more than 10,000 training hours and students alike.
TERMS & CONDITIONS: Pre Marriage Course
Strictly for all must be above 21 years old, first marriage and no children.

If groom-to-be is below age 25, also explore this course below:
ROMM Young Couples Programme
For Long Term Pass application :  Please check with ICA if youqualify to attend any marriage
courses or by special vendor.
No refund is allowed if you attend the wrong course or when Notes are sent.